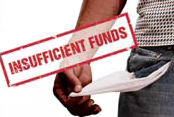 This week has been a trying week for me. I have had a significant increase in tasks with high priority tags and short deadlines. I do not say this to complain, but to point to the fact that this has been another period of humbling and realizing that I have limits. In Jesus there is an endless well, but we in the flesh have finite possibilities.
My tasks have to be continually submitted to the Lord for direction, for guidance on prioritization, as well as discernment as to which tasks might not really need to be done by me at all. It has been a recurring theme amidst my busyness to get caught up in the rapids of the work and miss Jesus in the raft with me calmly waiting for me to seek Him not just in a private quiet time, but in that moment, moment to moment for peace and direction..
I think that I have been a man at the ATM and just withdrawing and withdrawing and depositing less than I withdraw.
I am so thankful for His patience and his direction. I am so glad that I got the message loud and clear…"Insufficient Funds."
That message can devastate and destroy, but for those of us desiring to be better followers it is a call to the well. It is a call to make a significant deposit in our Spirit.
"Blessed are the poor in spirit, 
   for theirs is the kingdom of heaven."
Matthew 5:3