Well It's almost here… Fat Tuesday, Mardi Gras, March Madness, Spring Break. These are things that make this time of year special for many. But ever since I was a kid, the middle of February has been that challenging time known as Lent. I know that Lent is a season that many look at with a moan and holding of the breath in fearful trepidation as they prepare for a fierce roller coaster of pain. However, I have recognized Lent as a different thing altogether. In recent years, after actually realizing it is not a time for me to show God what I can achieve for him, but a time where He gets to put His strength on greater display through me. When that paradigm shift happened for me, it became one of my favorite seasons.
Let us see this season as a wild walk toward a celebration of hope, life, and resurrection! This can be the best Lenten experience you've had as you share it not only with Jesus as He walks you through it, but also with fellow travelers along the adventurous highway toward Easter. So, to that end my friend Happy and I would love to invite you to share the journey with us.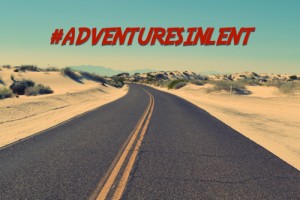 Adapted from Happy's Blog post:
Beginning this coming Wednesday, we are going to co-host a weekly link-up called Adventures in Lent.  We thought it would be helpful to create an online space where we can share our stories about what we've given up for Lent and why, as well as what we're learning by doing it, as we journey toward Easter together.  It'll be a great way to meet some new bloggers, learn about the many different ways that people practice their faith during Lent, and to encourage each other to keep going – and keep growing!
The nuts and bolts of the weekly link-up:
Happy and I will post about our adventures in Lent on Wednesdays, and we'll send those posts out via social media with the hashtag: #adventuresinlent.  We're going to take turns hosting the link-up, but we'll be sure to let you know at the end of the post where and how to leave your link.  The link-up will either be found here at armansheffey.com, or over on Happy's website, which you can find at Simple Felicity.
The link-up will happen every Wednesday, but if Wednesdays aren't ideal for you, that's okay – we'll keep the link-up open for a few days, so you'll still be able to share your posts.
Not a blogger, but still want to participate?  Excellent!  Just go ahead and post your thoughts on Facebook, Twitter, or Instagram, using the hashtag #adventuresinlent.  (You can actually use any other social media platform you want to – we just can't guarantee that we'll see it unless you leave us a comment that will tell us where to look.)  


Still not sure what the big deal is about Lent?  Far wiser people than I am have written scores of things about it, so I won't say much here – but if you feel the Holy Spirit tugging at your heart to participate for the first time, and are looking for a brief explanation of Lent, you can find a Lutheran perspective here and a Catholic perspective here.  You're also welcome to leave a comment below with any thoughts or questions you might have and I'll do my best to point you in the right direction!
If you're excited about the possibilities of this Lenten adventure and want to share it with your friends, please like/share/tweet/etc. the link to this post.


Then start thinking about this question:
What is the Holy Spirit calling you to give up for Lent this year?
And do you know why?
(It's okay if you don't!  Finding out might be part of the adventure!)
We'll be sharing our answers in our first posts on Ash Wednesday.  We can't wait to read your blog posts and walk through this season with you!